Orange County Criminal Defense Lawyer
I am Here for You
Kristine Koo is a criminal defense attorney, prepared to help you on your case. Kristine will treat you with dignity and respect, no matter the situation. If you or a friend/family of yours have been arrested, received an arraignment letter, or is investigated for a crime – Kristine's first objective is to see what she can do right now to mitigate the situation. Facing criminal charges is scary and Kristine will guide you through it.
Criminal Defense
I defend people of sex crimes (molestation, rape, sexual assault); driving under the influence (DUI); drug crimes (cocaine, methamphetamine, heroin); sales of drugs, theft, burglary, robbery, battery, domestic violence, white collar crimes, and other offenses. I also help people clear their record with expungements and petitions for reductions of felonies to misdemeanors. I am a skilled trial lawyer as well – with over 50 jury trials – and know my way around the courtroom. Most importantly, I value my client's opinion and feedback and want to work with my clients in getting the best result possible – whether we get the charges dismissed, reduced, have a negotiated plea with a lesser sentence, get probation rather than prison, enrollment in a pretrial diversionary program, or securing a not guilty at trial.
Sex crimes covers rape, molestation, sexual battery, sexual assault, child pornography possession, internet sex crimes, and sexual assault/battery on a minor. These charges should not be taken lightly as a conviction can result with prison. Also – there is a high chance you will have to register as a sex offender if you are convicted of one of these crimes. It is important to contact an experienced criminal defense attorney who can help you navigate the criminal justice system, whether you are under investigation or charges have already been filed.
Driving under the influence (DUI) is a prosecuted heavily in California. In order to be prosecuted, you must not only have a blood alcohol concentration of .08% or great, you must be driving, and that can include being behind the wheel with the car's engine turned off. Also, even if you do not have a .08 or higher, the prosecutor could still charge and convict you with a DUI if one is under the influence as a result of consuming alcohol and/or a drug, and that person is so impaired that he/she cannot drive a vehicle with the caution of a sober person using ordinary care. The penalties depend on how much alcohol or drugs are in your system and whether a crash was involved or not.
Drug crimes can be charged as misdemeanors or felonies. Simple possession can be charged as a misdemeanor and can be referred to a drug diversion program. Sales or some types of drugs, depending on what it is or the quantity, can be considered a felony where prison is involved. Plus, there are "aggravating factors" that can cause drug crimes to be punished far more harshly if, for example, gang-related activity or possession of a firearm is involved.
What makes domestic violence, "domestic," is when the "victim" or accusing witness, is a cohabitant, mother, father, child, partner, spouse, or someone with whom the accuser had an engagement or dating relationship. There are varying types of domestic violence charges. Some domestic violence charges have felonious consequences with a mandatory ban on owning firearms. Some, however, do not. Past domestic violence can also play a factor in how the case is prosecuted, no matter if it was charged or uncharged conduct. Domestic violence can also be a crime of moral turpitude, which can prevent someone from getting a professional certification or license.
Property Crimes
Property crimes involve petit theft, burglary, auto theft, dealing in stolen property, credit card theft, trespass and vandalism, to name a few. When it comes to theft crimes, the monetary value that was taken determines whether the crime is a misdemeanor or felony. Burglary is always a felony. There are substantial consequences if one is charged with burglary as it is a strike and carries with it up to 6 years in prison.
Crimes With Immigration Consequences
A criminal conviction may affect one's immigration status. A person's application for a visa, DACA, or legal status may be lost if convicted of a crime. Most sex offenses, offenses with an intent to steal or defraud, intentional bodily harm, drug trafficking, and crimes of moral turpitude will or may prevent a noncitizen from being able to obtain lawful admission status in the United States. If you are being charged with a crime and there are collateral immigration consequences, Kristine can guide you through the process.
Expungements / 17(b) Motion
You may have the opportunity to clear your record of a crime with an expungement. A petition under Penal Code section 1203.4 must be filed on your behalf to get the expungement process started. The policy behind expungements is for employment purposes. If your record has been expunged, once an employer asks if you have been convicted of a crime, you can say, "No." On another note, if you have been convicted of a felony and that felony was a wobbler, you may be able to petition the court to reduce your felony to a misdemeanor. Once it is a misdemeanor, you may be able to petition the court to then expunge the misdemeanor off your record.
Reach out to Criminal Defense Attorney Kristine Koo for Consultation
If have been charged, arrested, or investigated for a crime, contact Kristine Koo to strategize on how to best move forward with your situation. The criminal justice system is complex and intimidating and having an experienced attorney by your side will lessen the burden on you. She will fight for your rights and most importantly, communicate well with you so you understand the process and the consequences you may be facing. Call Kristine at (949) 697-9045 or contact us through our online form if you need a criminal defense attorney.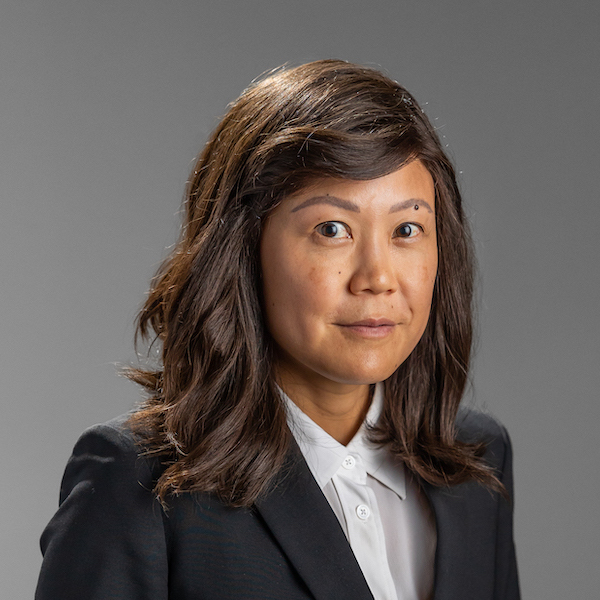 Meet Kristine Koo
Criminal Defense Attorney Kristine Koo is a former prosecutor and public defender - she has over a decade of experience as a criminal law attorney. She has tried cases from simple possession of a drug to capital sexual battery - where life in prison was at stake. Kristine aggressively defends her cases, yet is compassionate with her clients.
Orange County Criminal Lawyer Blog
Our Office
Our office location is near Downtown Tustin, right off the 55 Freeway. There is plenty of parking.
Tustin Office
18002 Irvine Blvd
#108J
Client Reviews
Get in Touch
Fill out the contact form or call us at
(949) 697-9045
to schedule your free consultation.
1

Free Consultation

2

Aggressive Representation

3

I'm Here for You